HubSpot and iSAMS Integration
Calling all schools using iSAMS!
HubSpot is a CRM and digital marketing platform that provides a wide range of marketing, sales, admissions and service tools designed to help you convert more leads, improve your communications and streamline your processes.
We work with dozens of schools who use HubSpot to deliver personalised and highly streamlined marketing and admissions journeys. Schools that are passionate about making their customer journeys as impactful as possible are excited by the wide range of communication, automation, and reporting functions that HubSpot offers.
iSAMS is a popular School Management Information System (MIS) that can be accessed from anywhere, with multiple third-party integrations, enabling you to communicate effectively throughout the school community.
For schools using both systems, simple data flow between HubSpot and iSAMS is essential. Our Sync is the world's first integration between HubSpot and iSAMS. It makes data transfer simple and immediate, limiting the number of manual tasks for busy admissions teams and reducing friction at the very end of the admissions journey.
Over the past few years, every school we have spoken to had one question for us: "Can I use HubSpot alongside our MIS system?" We heard you! Effective data handling, improved communication, and removing manual tasks - that's what we are all about.
Queue...the world's first integration between HubSpot and iSAMS.
The iSAMS Admissions Sync!
Our unique HubSpot/iSAMS integration connects both systems using an API (Application Programming Interface), which allows data to flow between connected systems. Our Sync is designed for schools who are using HubSpot for all (or some) of their admissions journey and who need to transfer that data across to iSAMS at a defined point in the journey.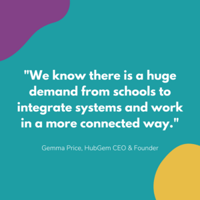 Register your interest
What are the benefits of the Sync?
Save hours of manual data-entry time with automatic data transfer of new starter data (pupils and parents)

from HubSpot into iSAMS
Maintain accuracy across HubSpot and iSAMS - removing manual data entry, removes human error and typos

Deliver a best-in-class service to your customers - the data will be in the right place at the right time, meaning effective communication throughout the admissions journey.

Improve reporting across the admissions journey, calculate important metrics such as conversion rates and ROI for your marketing campaigns by understanding which pupils actually proceeded to enrolment.

The flexibility of our Sync configuration means that you can choose how you want it to work, where you want the data to go and when.

Enjoy peace of mind - our Sync is built by experienced developers working alongside our HubSpot for schools specialists - with years of iSAMS and real-world experience of working in schools.

Be one of the first schools in the world using this highly anticipated integration!
Is our HubSpot account compatible?
To benefit from this integration your HubSpot account will need to be approved by a HubGem consultant - if it needs some additional configuration we are happy to quote for some support hours in order to configure your account for you (or provide advice on this). Prior to progressing with the integration we would assign you a dedicated HubGem consultant.
For the Sync to be configured for your account you must be storing parents as 'contacts' and children as 'deals' in HubSpot, and the records must be associated with each other for this integration to work. You must be using a minimum of Marketing Hub and Sales Hub Professional HubSpot subscriptions.
In addition to the HubSpot requirements, we also need you to confirm that you have the iSAMS API add-on which is required for this integration. Most schools already have this, if not then it can be added at any time - please discuss pricing with iSAMS directly.
If you have not yet signed up to HubSpot but would like to, you can attend a demo or book a call with us (note that it takes a minimum of 3 months to set up HubSpot for school marketing and admissions teams).
To find out more information, please register below
For anything and everything you need to know about the Sync register your interest using the form below and we will send you a document filled with all the lovely nitty gritty, including:
Sync triggers

How errors are logged

Where data syncs to in iSAMS

Which fields are supported

What data cannot be synced

How long it takes to set the sync up

How much the sync costs

Where the Sync is hosted
Register your interest
Get our comprehensive guide to the HubSpot and iSAMS integration and be the first to hear about new features and updates. Simply enter your details below and we will email you everything you need to know.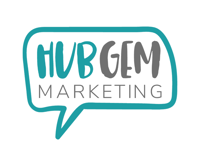 HubGem Marketing
HubGem Marketing is a Diamond HubSpot Solutions Partner, we specialise in helping schools and colleges embrace better ways of working. We work with Marketing and Admissions teams to align efforts and improve conversions by implementing HubSpot CRM.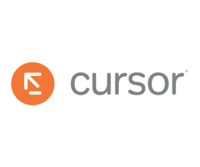 Cursor
Cursor helps organisations connect with students, members and employees at scale through bespoke website, software and app development. They design, build and manage systems that serve the complex needs of many individual users while keeping personal data safe and secure.