Looking for an exciting new career?
We are a small and friendly team that help education and non-profit organisations and businesses grow by increasing their reach and improving their engagement. We are specialists in HubSpot CRM and inbound marketing, and LOVE helping people to reach their goals by embracing technology!
Why work with HubGem?
As SME News Company Culture Excellence Award winners (2021),
we firmly believe in the impact of a good work-life balance and promote flexibility wherever we can.
We are also proud to be named as finalists in the Great British Workplace Wellbeing Awards 2021 in the 'Best Support for Remote Workers' category, and named finalists in the Engage Awards 2023 for being a 'Great Place to Work'. In addition to this, we are thrilled to have been nominated at the CIPD People Management Awards for our 'Culture and Wellbeing Strategy' in recognition of the importance we place on company culture and the wellbeing of our employees.
"We know that work is just one part of life and I am so proud that we have built an amazing culture into our company from the ground up. Unlike other companies that add 'perks' as an afterthought, for us culture is everything. Happy employees who love what they do bring their best selves to work and thrive in our supportive environment. I started this company with a better work-life balance as a huge priority for me, I now want to help our team to achieve this too. I feel so genuinely privileged to work with such an incredible team as we grow HubGem... and we are only just getting started!"
- Gemma Price, CEO & Founder
Our employees enjoy...
Regular team calls - a chance to share ideas, help each other out, chat and anything else we want to share

Flexible approach to working hours and fully remote positions

MacBook/Laptop and all software provided

An exciting opportunity to join a rapidly growing small business with a bunch of really lovely and skilled people

The opportunity to make a real impact to education and non-profit clients around the world

Collaborating with an exciting global HubSpot partner community

Opportunities to attend the annual HubSpot marketing conference in Boston, USA

Opportunities to travel with our team to Dublin for HubSpot meetings, training and networking

Wellbeing initiatives including standing desks, Headspace app subscription and employee rewards - find out more about our employee wellbeing initiatives

Award-winning and nationally recognised company culture

Charity fundraisers for our nominated charities
Find out more about our award-winning company culture
See our current vacancies below.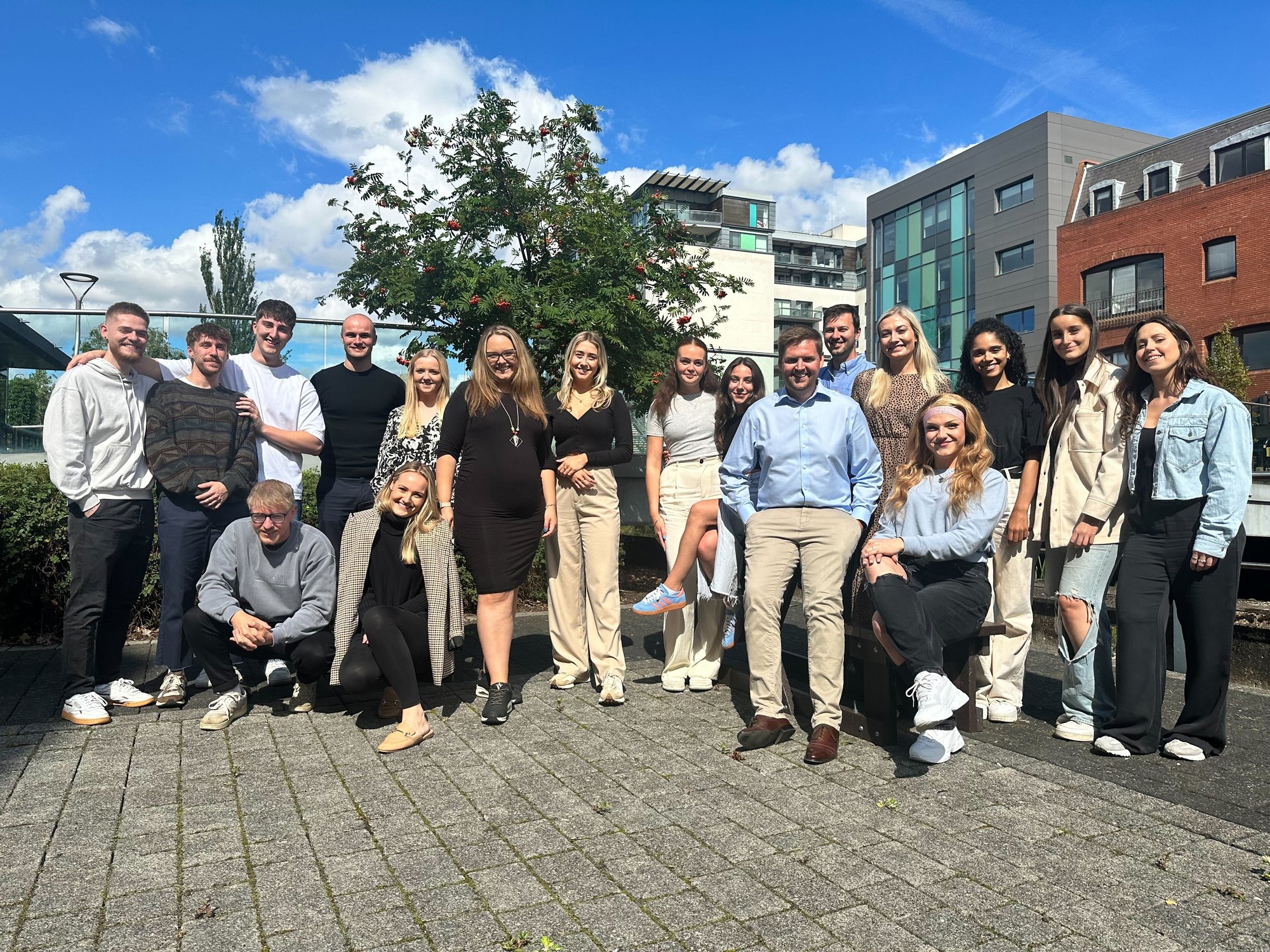 "To me, it's evident that HubGem is both a company that cares and a company that's growing. There's a range of employee wellbeing initiatives that are available on top of an already relaxed and friendly work atmosphere; the company is clearly growing at a rapid rate and Gemma is putting in the effort to make sure every employee grows with the company in the direction they want for their own personal development."

Unfortunately at this time we have no current vacancies.
Please keep an eye on our website and social media channels for any upcoming opportunities.
Can't see a role that interests you?
Please send an email with details of your experience, skills and interests (including what kind of role you are looking for), to hr@hubgem.co.uk.

"I can honestly say I've never enjoyed a role as much as this one!
The team support and morale is amazing and there is a real good focus on the importance of work -life balance.
My voice is genuinely heard and respected here and there are so many unique and exciting opportunities to grow within an amazing, innovative business!"