Our Partners
We are extremely proud to partner with other like-minded organisations.
We are passionate about helping education and non-profit organisations grow better.
We are committed to bringing as much value as we can to the sectors we serve and are delighted to work with a number of carefully selected partners who share our mission and core values.
Our partners are doing amazing things for the education and non-profit sectors, and we are delighted to work closely with them and proud to recommend them to our customers.
AMCIS

AMCIS is the leading association for those working in admissions, marketing and communications in independent schools.
AMCIS members benefit from plenty of networking and training opportunities as well as mentoring, access to role-specific resources, newsletters, a jobs board, industry insight, training courses and more.
Become an AMCIS member: The AMCIS membership is diverse in both size and type, with single sex and co-ed, prep and senior, day and boarding schools all benefitting from AMCIS services.
British Boarding Schools Network (BBSN)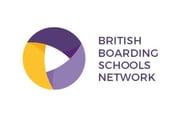 With more than 15 years' experience in international marketing and pupil recruitment, the British Boarding Schools' Network is the most highly regarded source of contacts, knowledge and support in the sector.
Their market-leading contacts database and Knowledge Zone, combined with an extensive events programme and support services, enable schools and agents to build positive and effective relationships so they can efficiently achieve their recruitment goals.
Discover more about what BBS Network has to offer.
Cursor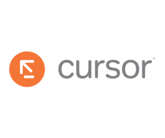 Cursor helps organisations connect with students, members and employees at scale through bespoke website, software and app development. They design, build and manage systems that serve the complex needs of many individual users while keeping personal data safe and secure.
Insycle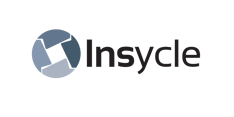 Insycle is a software that integrates with HubSpot to aid in cleansing your data and deduplicating deals, contacts and companies.
The perfect tool for Marketing and Admissions teams that makes keeping your data clean super easy!
iSAMS

iSAMS helps over 1,100 schools worldwide manage every area of school life, wherever they are.
iSAMS achieves this by delivering an intuitive and easy-to-use MIS that can be accessed from anywhere, with multiple third-party integrations to allow you to build a system that works for your school.
Find out about the worlds first integration between HubSpot and iSAMS.
Kampus24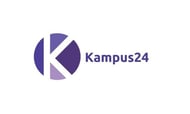 A tool developed and created by education professionals with your perfect audience experience in mind - every time!
Using cutting edge technology, showcase your brand, unique offering and ethos to students, agents, new staff and alumni around the world.
Completely customisable school experiences, Kampus24 provides the essential next-generation education marketing tool that allows parents or candidates to engage with and truly experience your ethos - on demand!
Kampus24 enables schools to effortlessly create personalised communications tailored to the needs of their audience in minutes.
Unify Schools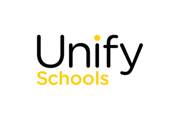 Unify understands how tough it is for schools to adapt, choose and deliver their evolving marketing responses. When outsourcing help, you need to be able to trust your partners and Unify understands that too.
Send a personalised page-turning PDF straight away, or choose to print a single, tailored prospectus that is delivered the next working day. This will not only save your school time and money, but it will also give your school a marketing advantage. All this and more whilst reducing your carbon footprint.