We've been working on something exciting
HubSpot and iSAMS Integration
Register your interest in the world's first HubSpot and iSAMS integration! We are now accepting our first cohort of schools.
Calling all schools using iSAMS!
You may have seen that we recently became iSAMS Enterprise Partners and we are delighted to announce that we have joined forces with the brilliant team at Cursor and developed the first-ever integration between HubSpot CRM and iSAMS. Designed to make data handling for Marketing and Admissions teams in schools easier than ever!
Over the past few years, every school we speak to has one question for us: "Can I use HubSpot alongside our MIS system?" We hear you! Effective data handling, improved communication, and removing manual tasks - that's what we are all about.
iSAMS is a popular School Management Information System (MIS) that can be accessed from anywhere, with multiple third-party integrations, enabling you to communicate effectively throughout the school community.
HubSpot is a CRM and digital marketing platform that provides a wide range of marketing, sales, admissions and service tools designed to help you convert more leads, improve your communications and streamline your processes.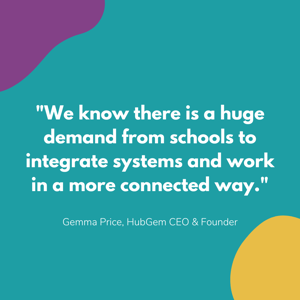 Register your interest
What are the benefits of the HubSpot-iSAMS integration?
Save time with automatic data transfer of new starter data (pupils and parents) from HubSpot into iSAMS
Maintain accuracy across HubSpot and iSAMS - removing manual data entry, removes human error and typos
Be one of the first schools in the world using this highly anticipated integration!
Deliver a best-in-class service to your customers - the data will be in the right place at the right time, meaning effective communication throughout the admissions journey.
What does the integration do?
At this point, the integration is designed to pull pupils and their associated contacts across into iSAMS from HubSpot at the point of enrolment (update of a property or deal stage). This is a one-way data sync from HubSpot to iSAMS.There is potential for additional features to be added further down the line.
What does this integration cost?
The pricing for this integration is made up of two parts:
Initial set up/development cost (year 1 only) - £1,500+VAT
Annual hosting and support cost (from year 1 onwards) - £1,500+VAT per year
Is our HubSpot account compatible?
To benefit from this integration your HubSpot account will need to be approved by a HubGem consultant - if it needs some additional configuration we are happy to discuss our monthly support plans with you. If you have not yet signed up to HubSpot but would like to, you can attend a demo or book a call with us (note that it takes a minimum of 3 months to set up HubSpot for school marketing and admissions teams).
You must be storing parents as 'contacts' and children as 'deals' in HubSpot, and the records must be associated with each other for this integration to work. You must be using a minimum of Marketing Hub and Sales Hub Professional HubSpot subscriptions.
In addition to the HubSpot requirements, we also need you to confirm that you have the iSAMS API add-on which is required for this integration. Most schools already have this, if not then it can be added at any time - please discuss pricing with iSAMS directly.
Register your interest
Be the first to hear about new features and updates, enter you details below.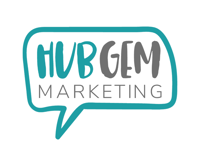 HubGem Marketing
HubGem Marketing is a Diamond HubSpot Solutions Partner, we specialise in helping schools and colleges embrace better ways of working. We work with Marketing and Admissions teams to align efforts and improve conversions by implementing HubSpot CRM.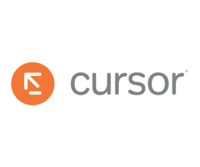 Cursor
Cursor helps organisations connect with students, members and employees at scale through bespoke website, software and app development. They design, build and manage systems that serve the complex needs of many individual users while keeping personal data safe and secure.